Current Openings
Are you the brightest star in your field but don't see an opening with us right now?
Email our Human Resources Team and tell us a lot about you! hr@moar.com
There are no available jobs
MOAR is a spirited, international, and talented team with a diversity of cultures and ways of thinking. We're technologists, marketers and business operators from over 32 countries who are experiencing fast-growth and seeking exceptional people to join us.
Join us and work in an environment that encourages your growth by investing in conferences, workshops and always encouraging you to be at the cutting edge
Why MOAR
With over 140 employees in a multicultural and dynamic work environment, we have an enthusiastic team with a passion for producing high-quality products and ensuring the best possible UX for our customers.
MOAR continues to grow. We are always on the lookout for the next perfect addition to our team. This could be you!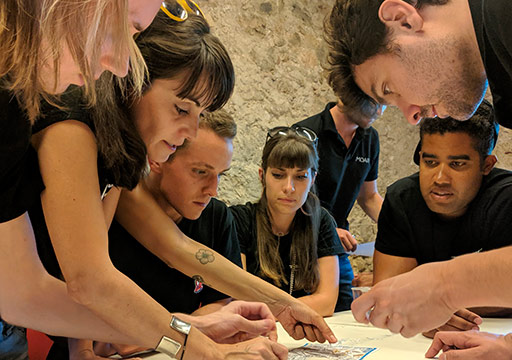 What we offer
Whether you want to work in New York or in Barcelona, joining MOAR lands you in the best work environment alongside fantastic people!
Here´s what we have to offer you:
Paid lunches - either catering (just-eat delivery) or eating out

Company sponsors 50% gym membership fee

Private health and dental insurance plan for employees

Flexible working hours:
core hours of 11am - 5pm

Flexible national holiday schedule - design your own working calendar

Continuous training

Top notch equipment (iMac or Macbook; Apple 27" retina display)

Company sponsored events: industry meet-ups through the Summer; company-wide retreat; office ski trips